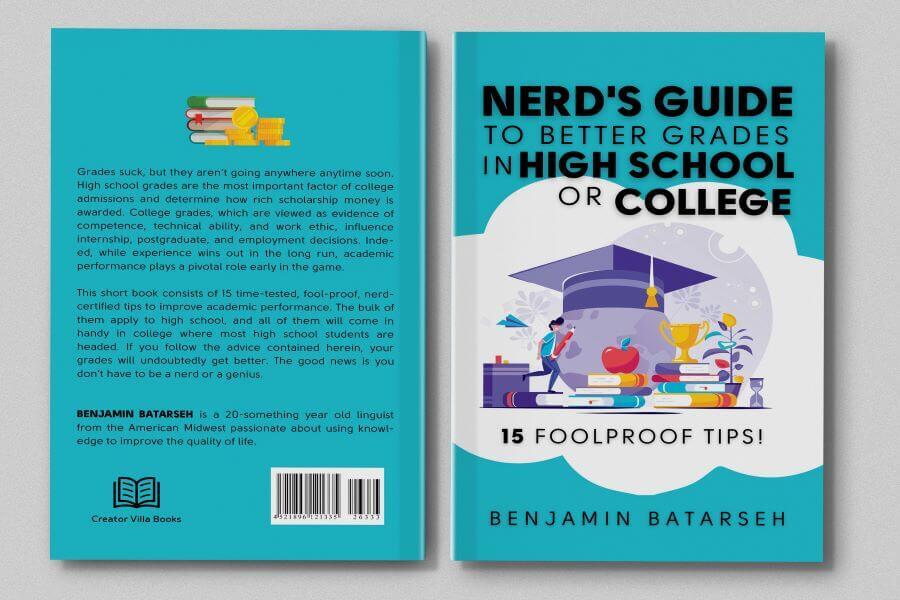 Today I'm eager to announce the release of my new book: Nerd's Guide To Better Grades in High School or College. You can purchase the book on Amazon for $2.99. Check out the full Book Description down below!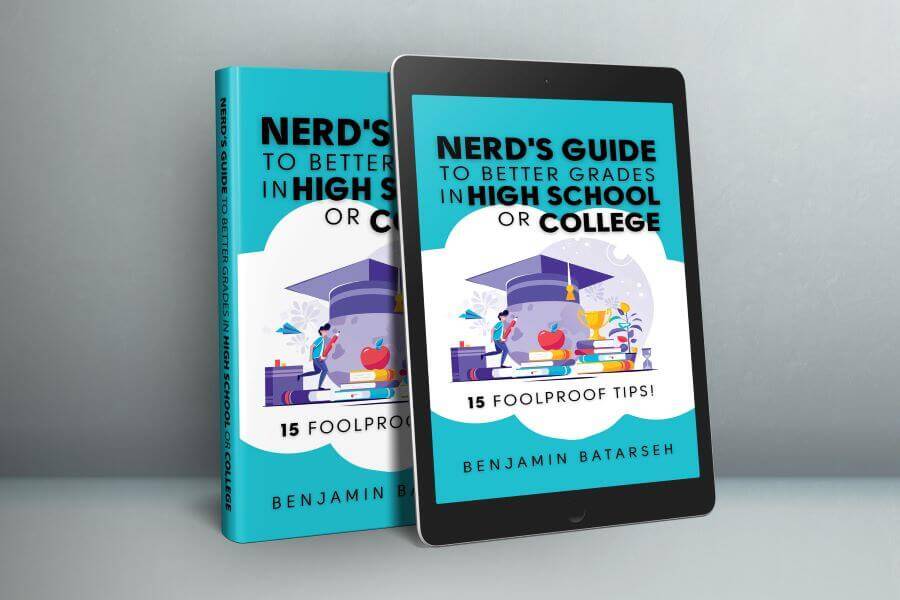 Nerd's Guide To Better Grades in High School or College Book Description
Grades suck, but they aren't going anywhere anytime soon. High school grades are the most important factor of college admissions and determine how rich scholarship money is awarded. College grades, which are viewed as evidence of competence, technical ability, and work ethic, influence internship, postgraduate, and employment decisions. Indeed, while experience wins out in the long run, academic performance plays a pivotal role early in the game.
People tend to conflate grades with intelligence, which simply isn't true. Anyone can do much better in school by working smarter, regardless of how smart they are. In addition, by taking a strategic angle, students who want to score better grades ensure that none of their hard work goes down the drain. This short book consists of 15 time-tested, fool-proof, nerd-certified tips to improve academic performance. The bulk of them apply to high school, and all of them will come in handy in college where most high school students are headed.
Why did I write this book? Well, I have a reputation for being a bit of an academic nerd. As someone who won a lot of scholarship money and got some cool opportunities to work and travel, I have seen firsthand how good grades can open doors. While the 15 tips naturally derive from my schooling in the US, they are widely applicable to educational systems around the world.

School, to be sure, consists of much more than just grades. Networking, relationships, extracurriculars, and lived experiences are super important, which you can read all about somewhere else. The focus of this book, on the other hand, is more laser-like. If you follow the advice contained herein, your grades will undoubtedly get better. The good news is you don't have to be a nerd or a genius.