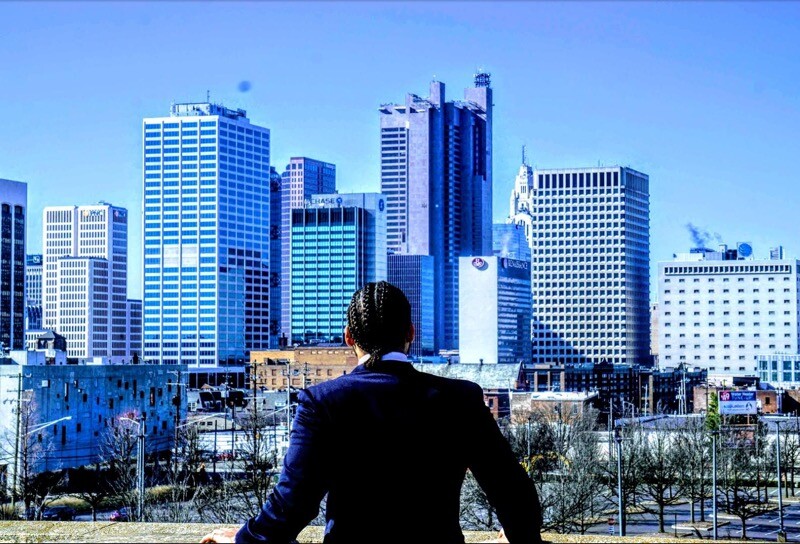 If we assigned each month a theme, January's would be personal growth. For many, the new year represents an opportunity to make lifestyle changes in line with their goals and aspirations. To be sure, there is nothing wrong with new year's resolutions. People should utilize whatever edge they can gain to move forward in life. The challenge, however, is to sustain progress year-round when change is no longer fashionable and the world around us is business as usual.
This week I sat down with my good friend, Devin Brown, to get his two cents on the theme. Devin is a Realtor and Student at The Ohio State University planning to major in Real Estate and Urban Analysis. You may remember him from our prior convo on How To Connect With People: Inspiring Advice From a College Student Ambassador. Devin is an ideal candidate for this interview because he is as committed to personal growth as anyone I know, and has made massive strides in recent years, both personally and professionally. He is the one I call when I need a partner to cold train in the snow, lift weights, dry fast, or simply exchange ideas on the topic. I hope you find his answers below as practical and refreshing as I did. FYI, you can find Devin on Instagram @DevinTheReal1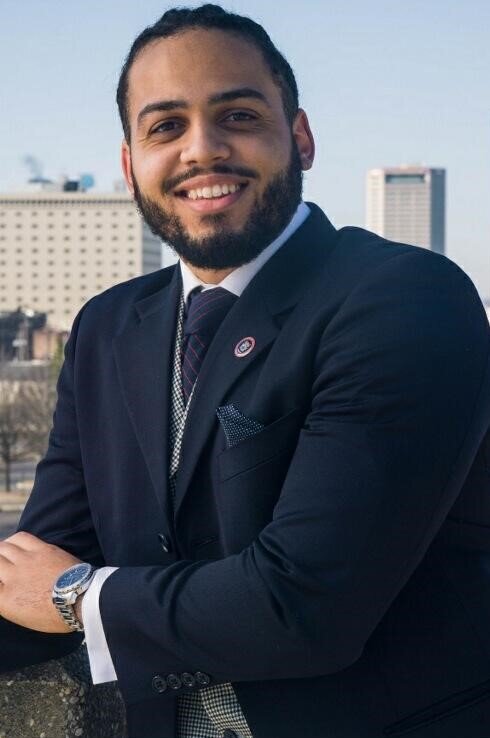 What is growth mindset and why should people care?
Growth mindset to me is essentially the drive to get better in every area of life. You often hear people say, "I want to change the world. I want to make the world a better place." These are good thoughts to be having. When you're young, you may think the way to go about it is by becoming rich and famous or having influence. But I've come to realize the power to better the lives of others is a result of personal growth. The further along I am in the process, the more I can meaningfully impact their lives. Personal growth, in sum, is about achieving a better quality of life. It starts with me and ends with those around me.
I would add that growth mindset is an alternative to the way most people think. A lot of people walk around with a victim mentality—they blame others for their negative life experiences and outcomes. Growth mindset is about taking the power back. Instead of being a passive player, it enables us to find ways to get better regardless of the situation. And it has to do with focusing on the things we can control, like our attitude, effort, and responses. When you react to situations, you lose power because outside forces are controlling your behavior. When you respond to situations, after slowing down and processing them on your own terms, you gain control. And we all want more control over our lives.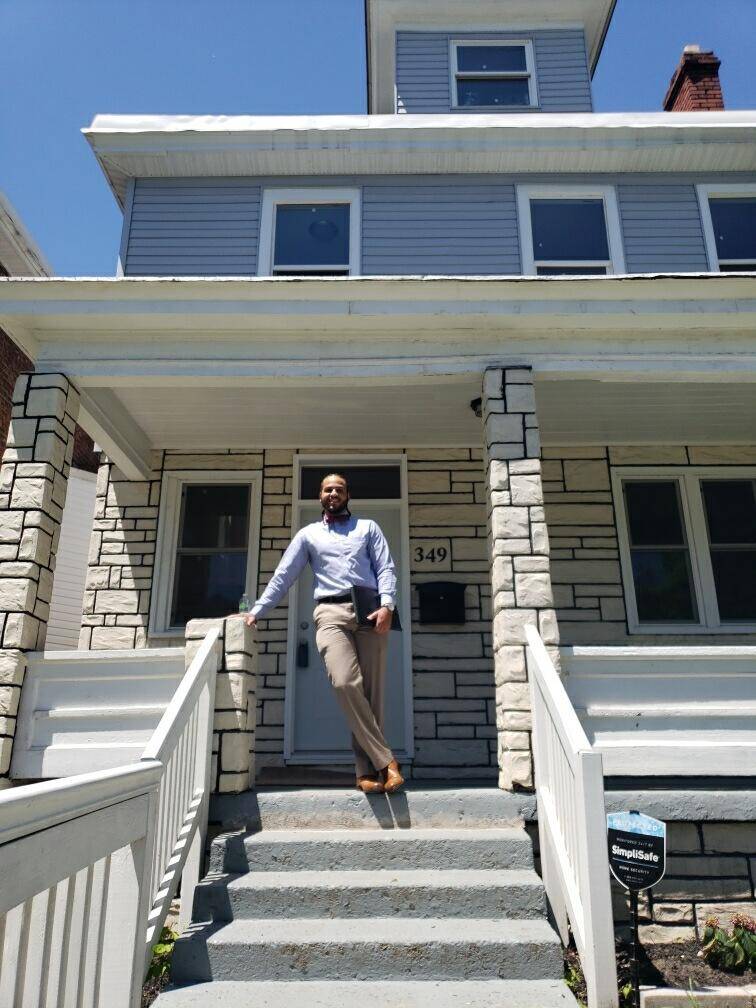 Growth mindset doesn't mean you won't experience challenges and setbacks, but it's about making them work for you rather than against you. And it helps you to cherish the good that is already present. To enjoy life, you have to be present in the moment, and that means accepting the good with the bad. This is a kind of emotional maturity.
I've known you for a long time and you didn't always think in these terms. When did the journey of personal growth begin for you?
I had a few epiphanies in high school where I realized I was far from who and where I wanted to be. But I would say it wasn't until the spring of 2018 that it became a daily priority and core life value. A long story short, my dream to play professional fútbol, which I had trained toward for years, was in serious doubt. I had recently suffered a serious hip injury that made it difficult to compete at a high level and prompted me to think long and hard about my future. Up until that time, I had tied a lot of my happiness and fulfillment to the game. During that season, I realized, through personal reflection and some of the conversations we were having, that I could achieve many of these same goals simply by changing the way I thought. Just like that, regardless of what happened with my career and anything else outside of me. I remember days we would sit in the basement and talk about everything going on—personal challenges, life events, political affairs—and the takeaway was that we should put our energy into things we can control. That is what I decided to do.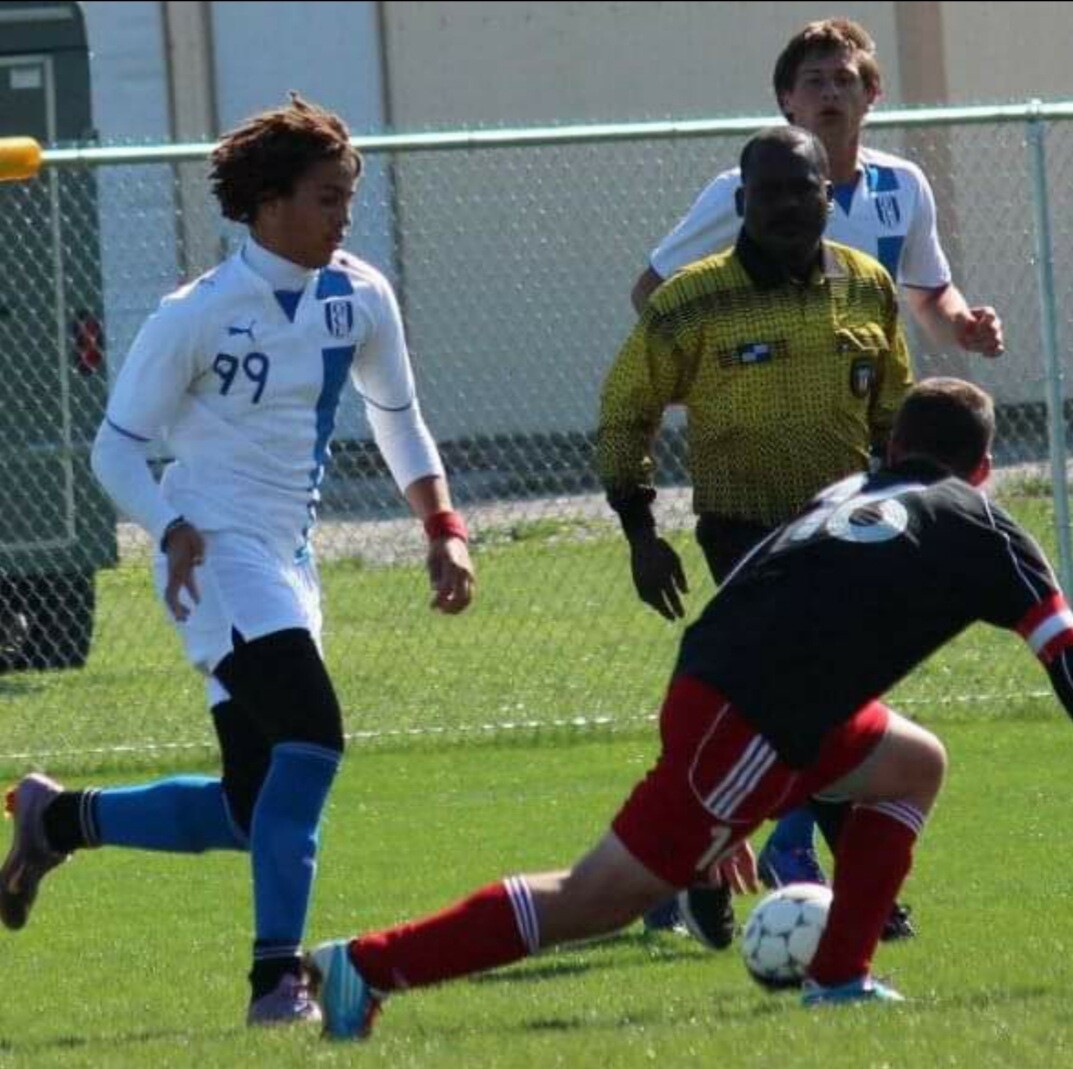 I also looked around me at the people I cared about, and it hurt me to see them falling into the victim trap. I remember a quote from my high school basketball program, "Life is 10% what happens to you and 90% how you react to it." I may have been going through a hard time, but I was determined to create something positive out of it. So it was a combination of factors, both personal and philosophical, that led me down this path.
You recently made your first big sale in real estate, and listed another property for sale, all the while managing your various other obligations as a student. How has growth mindset factored into your growing success in the business world?
Real estate is a competitive industry, and the hardest part is obtaining clients. Every client wants the very best to represent them, and they often go with the established professionals who have a large number of positive reviews. This creates a situation where a small percentage of agents account for the great majority of business. Real estate requires hustle, especially starting out, if you want any chance to be successful. That's what growth mindset is all about. You either consistently work to grow your knowledge base, brand, and network, or you don't make it.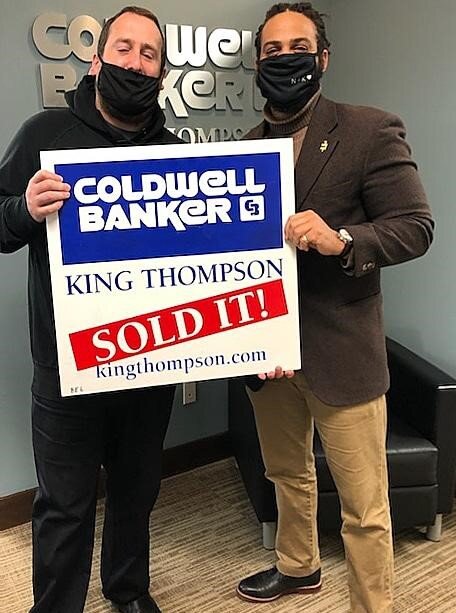 Today what are the biggest areas you are trying to grow in?
Because people are so important to me, I am always working on cultivating and developing meaningful connections with others. A big part of that is working on my communication skills, both written and verbal. That's an area that can always use improvement. I'm also taking care of my mental and emotional health, staying self-aware while trying to reduce stress. Physical health is another one. Recently, I found out that my family has a history of autoimmune issues. That's been extra motivation for me to get in the gym, eat right, stretch, sleep, and drink plenty of water.
What have you found to be some of the biggest challenges to personal growth?
Comfortability. People naturally love comfort, and we tend to get complacent when we achieve some of the goals we have set for ourselves. There are days when you don't want to wake up early or take a cold shower or do the 50 push-ups or read the article or do the assignment or have that hard conversation. Sometimes growth is like breathing–easy, natural, effortless. Other times there is discomfort, but the choice is always ours to do what needs to be done. I have found the times I choose to make myself the most uncomfortable, when I can think of every excuse in the book not to do it, to be the most rewarding of all.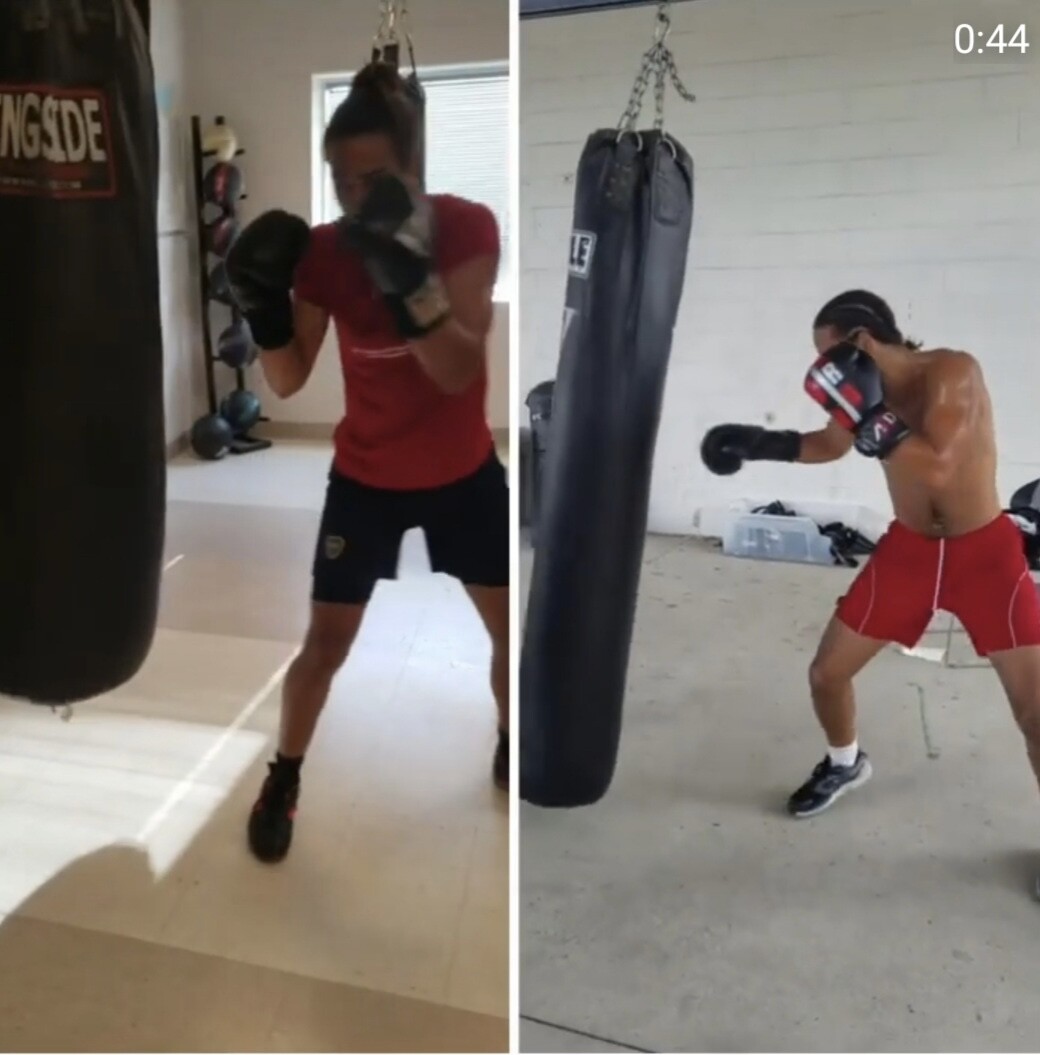 Not everyone is seeking to grow and evolve, certainly not in the same way or at the same rate. Some people are more or less content with who they are and where they are at in life. Others for whatever reason are not of the same mindset. What would you say to these people?
If you're content and happy in life, keep doing what you're doing. Congratulations. I have nothing to add. To the second group, I would say that life is short. One motto that I have lived by—I don't want to spend my life wondering what if? If you want to do better and know that you are not putting your full effort in achieving it, I promise you will regret it later in life. You need to find a why, a purpose behind your life and the goals you have set for yourself. Is it financial freedom? Is it better emotional health? Is it a better life for your loved ones? Is it a legacy for future generations? If your why is strong enough, it will get you through those tough moments where you want to do better but can't find the motivation.
Another thing is I would surround yourself with growth-minded people. They say you are the sum of the five people you spend the most time with, and I think there is a lot of truth to that. Having the right people around you is crucial. The right people can motivate you, hold you accountable, and help bring you closer to where you want to be.
Any parting thoughts or words of wisdom for the people?
Goals are important, but growth mindset is about process. It's as much about who you are becoming as it is where you are going. Progress over perfection.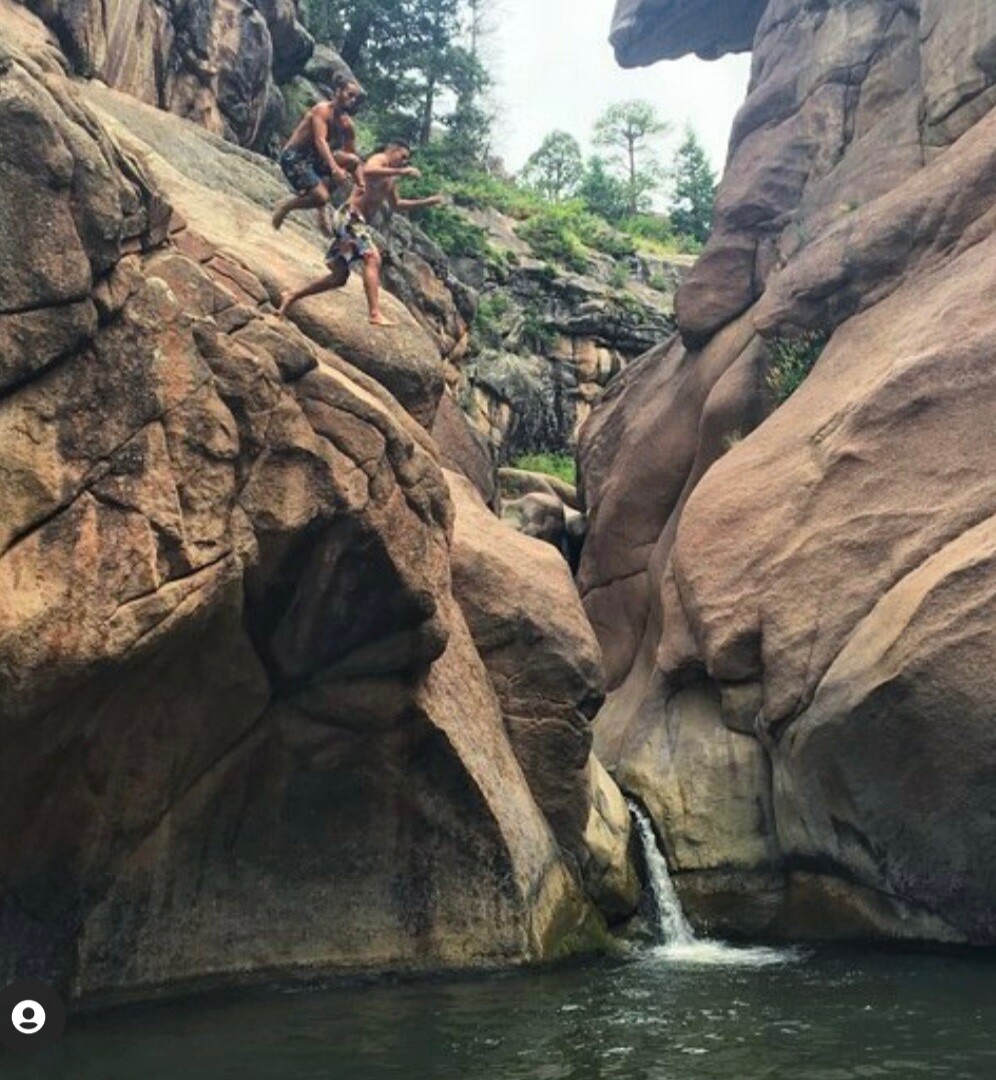 Last week, I was in Texas visiting one of my mentors and business partners. We were driving back from Houston to Austin, and on our way, the car overheated in the middle of the night, and we had to stop on the side of the road in the literal middle of nowhere. We had already driven about five hours that day, and I was exhausted and eager to get home. I was also a little nervous. There was no nearby city or moonlight and Texas has a reputation for predators–scorpions, snakes, spiders, mountain lions, you name it. Instead of focusing on that while the car was cooling down, I got out of the car and took the opportunity to gaze up. I saw the most beautiful symphony of stars I had ever witnessed. I was mesmerized by the experience and thankful for the gift of life. It felt like a big part of my journey during the last few years had come full circle.