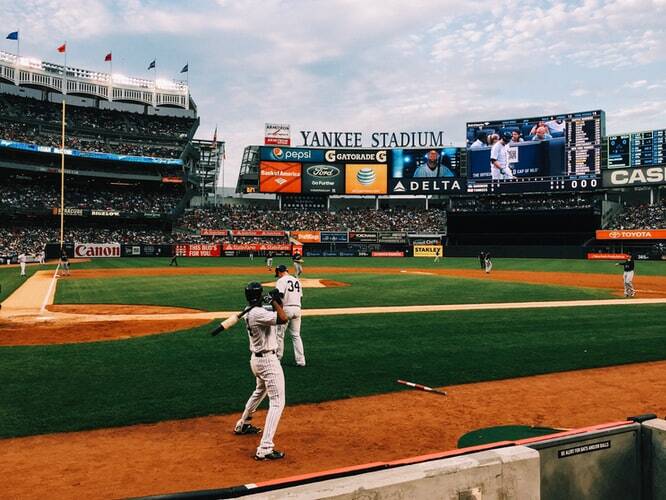 Note: This post isn't going to change your life, but it may entertain you. Baseball, "America's favorite pastime" has fallen on hard times. While leagues like the NFL and NBA have taken measures to make the game more entertaining and appealing, especially to young people, change in baseball has evolved at a snail's pace. Just this week, Chicago White Sox Manager Tony La Russa chided rookie slugger, Yermin Mercedes–get this–for hitting a homerun. Yes, a homerun on a 3-0 pitch while his team had a big lead in the 9th inning, but a homerun no less. Most people agree that baseball's "unwritten rules" are just plain awful. Take a look at the fan response to this Tweet, for example.
Fans want MORE homeruns, and LESS salty pitchers plunking opposing batters for "showing them up." Fans simply don't care about the ego of pitchers, who make the game unwatchable with their unhittable fastballs and "sweet stuff." The chart below tells you everything you need to know. As you can see, viewership of baseball's flagship World Series event is on the decline, and it gets even worse the further you go back in time.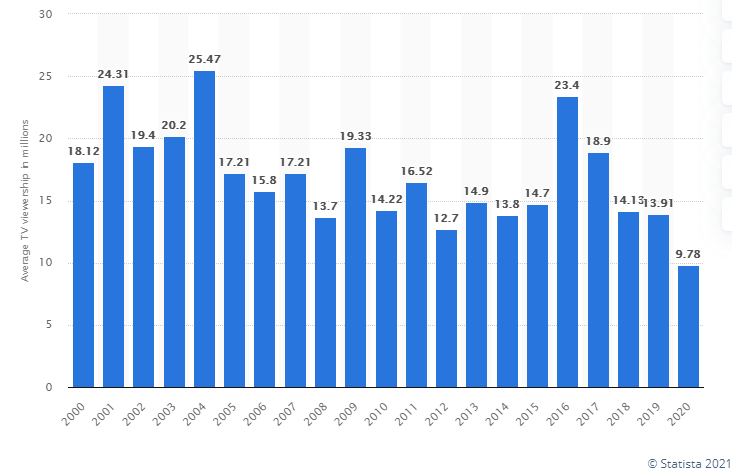 If you are waiting for the MLB to change, you will probably be waiting until the next pandemic, hence why I hereby propose an alternative XLB league designed with the fans in mind. Kind of like Vince McMahon's XFL experiment minus the CTE. Here are the rules of the road!
XLB Rules:
6 inning games because 9 innings are three too many. No game should last longer than a motion picture.
2 strikes you're out, and 3 balls and you walk. People will think of new idioms for life.
A flat mound. Let's not make it even harder to hit a 90 MPH fastball.
Mic'ing up of players. Trash talk encouraged in-between pitches. And showboating.
8 players on the field, and no more than 2 outfielders. Groundballs are for T-ball.
Corked backs not only allowed, but encouraged.
Parks are 300 feet so you can let it fly. (See previous two rules.)
No extra innings. A homer off instead, where 3 chosen power hitters get 3 pitches a piece from a pitcher on their team.
Note: Some of these suggestions were crowdsourced from my brothers and friends, but that's OK, because it doesn't take a genius to put this together.
Tag your bored billionaire friend! And let me know in the comments what XLB Rules we missed and/or got wrong.
OHH, and there's this video for added inspiration. . . (NSFW!! Turn the volume off if foul language offends you.)