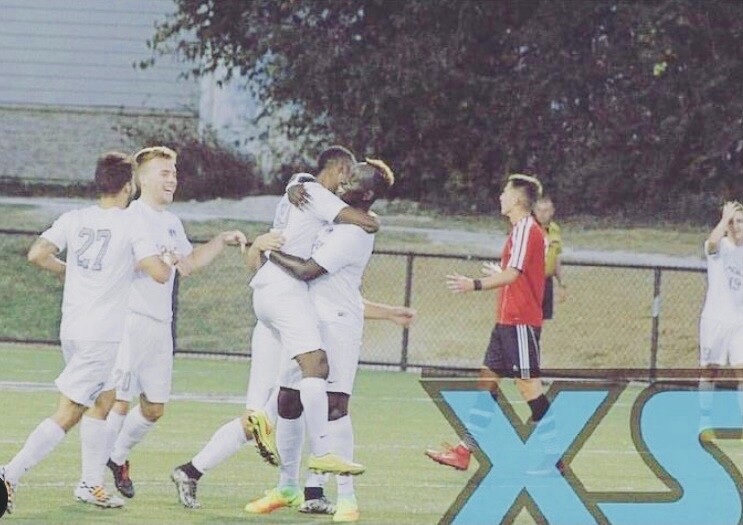 To billions of fans around the world, soccer is better known as "The Beautiful Game" (O Jogo Bonito, in Portuguese). This phrase was popularized by the legendary footballer Pelé, who won three world cups with the Brazilian national team in the late 50s and early 60s. Today, soccer universally garners respect as the world's most popular sport. No other game inspires and captivates more youth, and no event brings people together quite like the World Cup.
This week, I had the privilege of interviewing my good friend, Alioune Tandiang, about his passion for the sport. Ali played Center Back in college and is the founder of H-Town, a semi-pro soccer team based out of Columbus, Ohio, currently in its 8th year of operation. The following is a lively account of a 90-minute conversation in which Ali details the positive effect the game has had on his life and in the community. I initially thought this was going to be a chill article on soccer, but it turned out be a lot more biographical and insightful than I envisioned. l hope you have half as much fun reading it as I had putting it together. FYI, you can catch Ali outside on Instagram @A_Tandiang.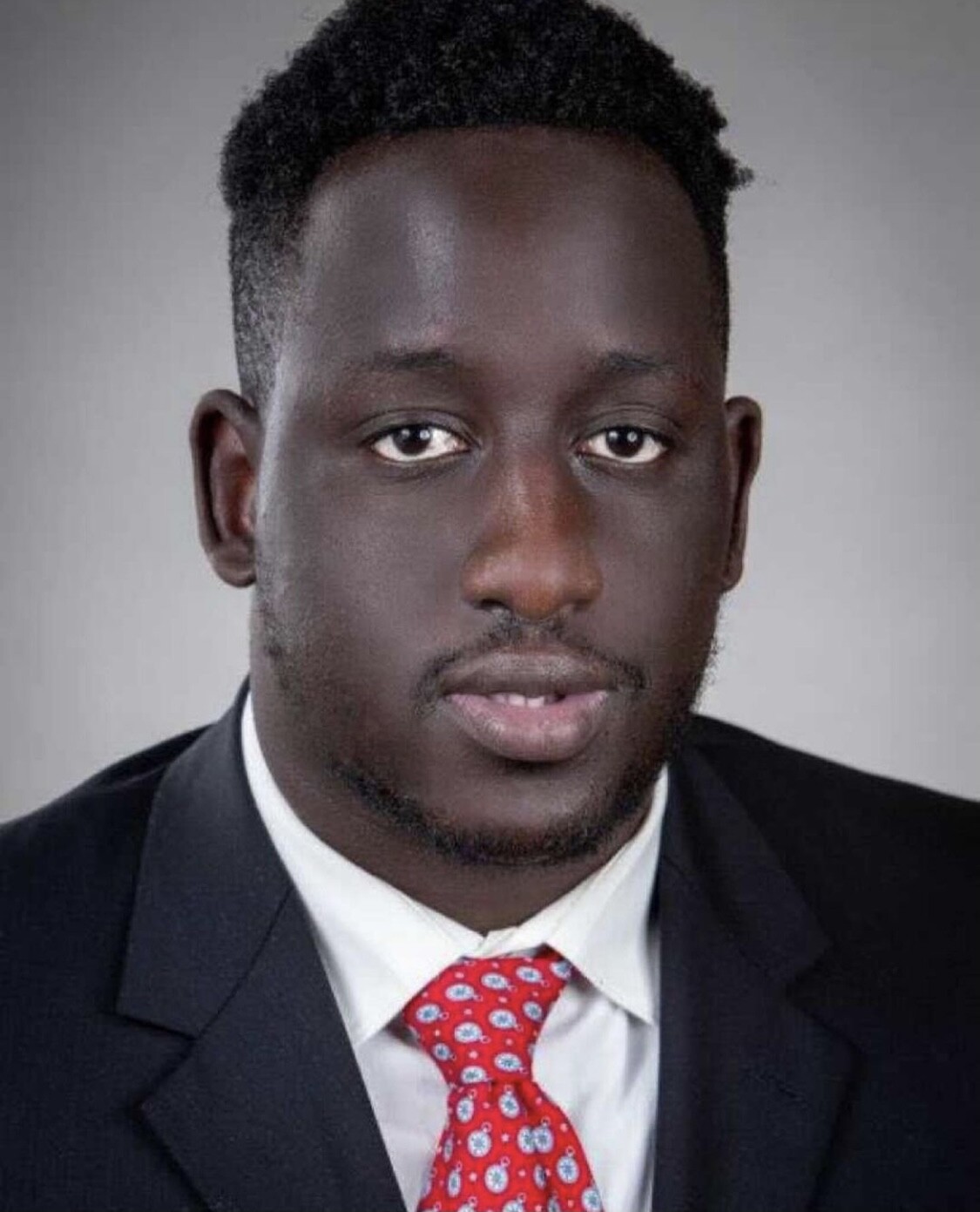 Tell the people about yourself.
My name is Alioune Tandiang, and I go by Ali. My family is originally from Dakar, Senegal. I was born in Kuwait City and moved to the states when I was 7 years old. I am a graduate of Cincinnati Christian University with a degree in Business. I currently work at Nationwide as a Life Solutions Analyst.
I played basketball and football my whole life, and first made the transition to soccer when I was 17 years old because I thought I wasn't good enough to play football. This was back during my junior year at Harvest Prep.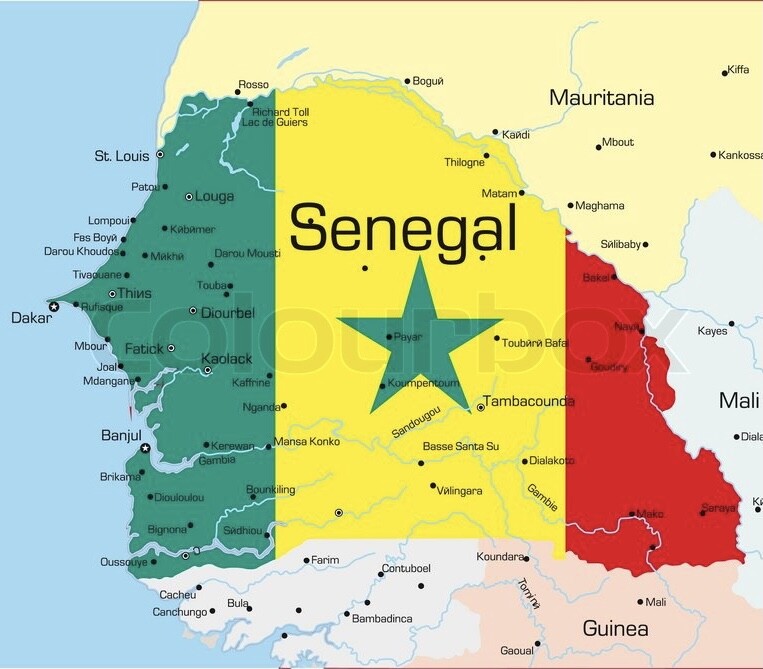 When did you know you had a passion for the game?
My senior year of high school, so I would say it took about a year. Practice was one thing, but playing in the game was the best feeling in the world. I had the desire to continue playing in college, but I didn't think I was good enough. I figured I would be going up against kids who had played their entire life. It wasn't going to happen until my friend Devin, who was a freshman on the team at Ohio Christian University, got in my ear and egged me on to try out. Long story short, I ended up trying out, and I made the team.
That first year was pretty rough. I didn't play much at all outside of garbage time. What's worse is I had to drop out of school at the end of the year due to financial hardship. After I got enough money to ­go back two years later, assuming I would be on scholarship, I was informed by the coach that they could not offer me financial aid. "Ali, it hurts me to tell you, but we don't have a spot for you."
I thought my college soccer career was over, but I decided I wasn't going to give up. I looked around for schools in the area that were offering athletic scholarships when an opportunity at Cincinnati Christian University caught my eye. I reached out to the coach, who offered me a tryout, and I made the team. However, I was told, since I hadn't been in school for two years, I would have to sit out my first year. There I was this 23-year old freshman on scholarship but unable to see the field.
In my first year of eligibility, I earned a starting spot at Center Back. I can tell you I was glad when I saw OCU on our schedule, the team that said they didn't have a spot for me. I started against them, and we ended up winning 1-0. It was an amazing feeling. That year, we set a record for conference and regular season wins since CCU made the transition to the more competitive NAIA Division. I played soccer every year while I was there and graduated with a degree in Business Management.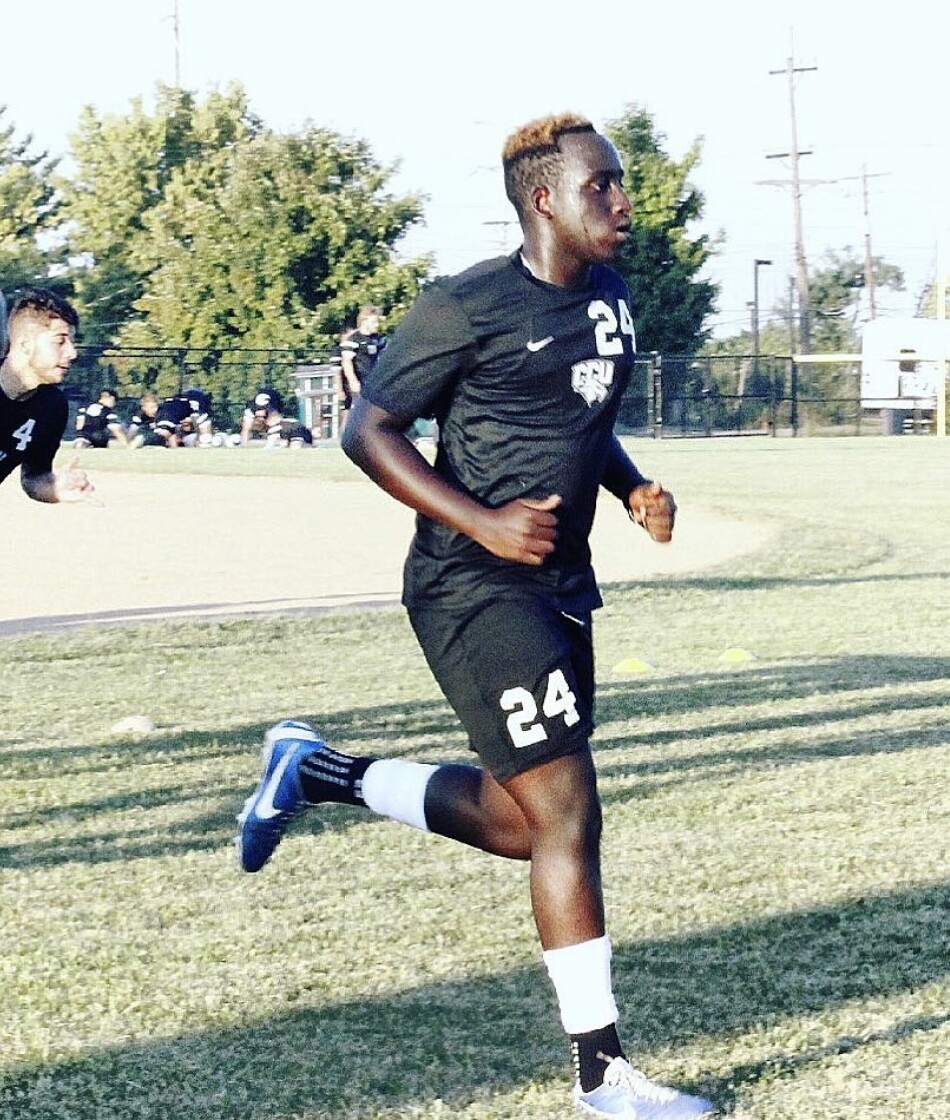 A few years ago, you founded an amateur league team called H-Town. What inspired you?
I started H-Town in 2013 a year after I graduated high school and a few months before I made the team at OCU. I still wanted to play organized soccer, like I said, I just didn't think I was good enough. I also loved playing and competing with my brothers and friends. That was the biggest thing for me, and to give others that same opportunity. There are a lot of people who can't afford to play in college or aren't good enough.
H-Town stuck around even after I enrolled in school. The games were every Sunday in Columbus, which is where most of my family and friends lived. College games are usually Tuesday, Thursday, and Saturday. When I was at CCU, I came home every single weekend just to play and compete. My coach didn't know it, or I probably would have got in trouble.
H-Town also became a thing on social media. We made a Kik group back when the app was popular, and I and a few buddies would communicate on a daily basis. After it got bigger, we moved to Snapchat and Instagram. H-Town is like a brotherhood, and I got close to a lot of guys I knew in high school. In the beginning, we talked about soccer almost 24/7. We would debate who was better, Ronaldo or Messi, what color jerseys we would get, and what we could do better on the field. Now we talk about more grown up things, like career changes, real estate, and stocks. I think the change reflects our growth and maturity as people in different areas.
Getting people to sign up for the team and show up on game day are probably the biggest challenge for organizers of team sports. How do you make it happen year after year?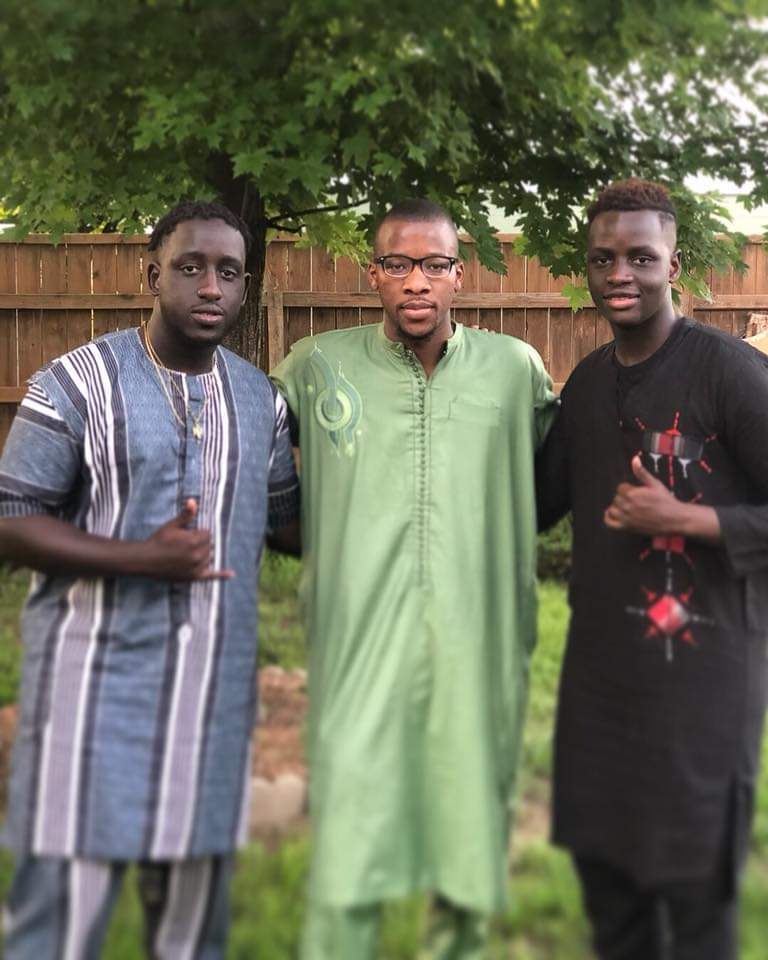 For us, the problem isn't so much people showing up, but people showing up on time. It's an amateur Sunday league, and people don't have to compete for spots. They pretty much know they are going to get playing time. To me, it's a sign of disrespect. A lot of times, I'm using my own money to fund the team, so if I'm asking you to show up 15 minutes early, it's the least you can do. The first year, it was really bad, but the only way I could get people to show up on time was by taking playing time away. I never want to be that guy, but we want to be able to field a full team and compete every week.
The makeup of the team is different every single year. People get injured. In 2018, I had fasciotomy surgery on my left leg and had to miss some time. I would give my teammates at CCU a ride to Columbus on Saturday to compete for H-Town on Sunday, and I would chauffer them back home Sunday evening. It took some hustle, but I always made sure H-Town was in good hands.
H-Town has its core, which consists of me, my brothers, my cousin Demba, and a few other OGs, including people from Harvest Prep—Corey, Devin, Trenton. There are also guys I know from the community or met playing pick-up soccer.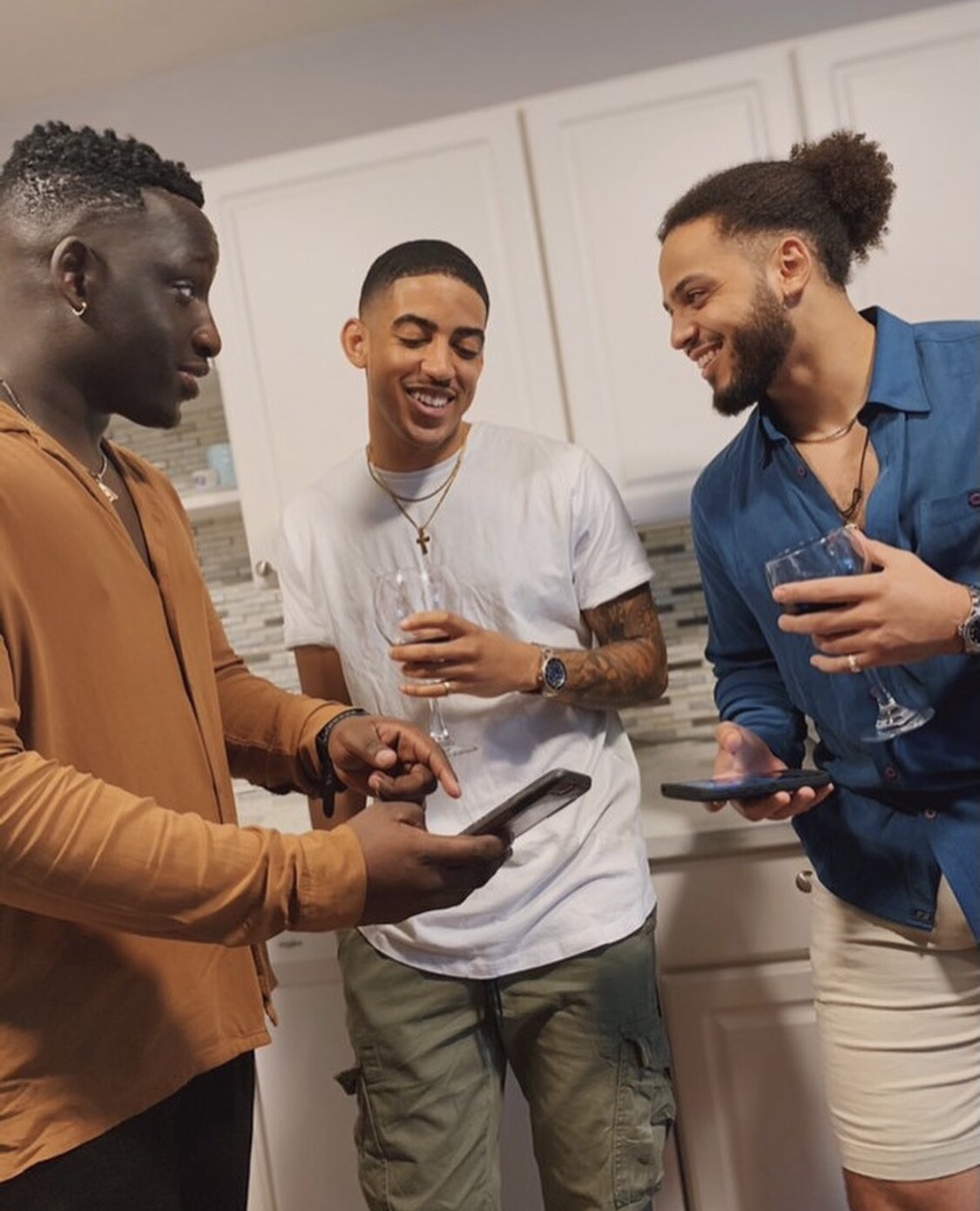 A lot of people analogize sports with life. Can you identify any lessons or truths from the game that have application in real life?
I would say success doesn't happen overnight. That's my biggest lesson from H-Town and just life in general. When we first started, I thought it would be a cakewalk. I played high school soccer, my brothers and I are somewhat athletic. We were playing against a lot of older guys. I thought we would dominate. What I learned fast is that it takes a while to develop the camaraderie of success. In fact, we didn't have success initially. We had the talent, but we lacked the chemistry. I made mistakes. I recruited really good players who didn't fit in with what we were trying to accomplish. It could be that they lacked discipline or were disrespectful. Success isn't about having the best players, it's about having chemistry. It's about having people who work well as a team.
In H-Town's first year competing in the Columbus Premier League back in 2014, we lost every game but one. Mind you, this was the B Division. Before the season started, I asked the commissioner to be placed in the A Division. I told him we dominated in the Westerville League. We're winning by 9-10 goals. The B Division is too easy. The commissioner told me, "It's not going to be like that. You're going to struggle." I literally laughed. I told my friends and they laughed with me.
Our first game in the CPL, we lost 4-0. It was a rude awakening. The rest of the season didn't go much different. We kept losing, and we kept arguing. I even got into a few confrontations with players on our team. In hindsight, it was something that needed to happen. The next two or three years in the CPL, we were unable to advance to the A Division, but we made a lot of progress.
H-Town's last season, before Covid hit, we were one game away from finally qualifying for the first division. If we would have won or tied that game, we would have gotten promoted. Every year, the top two teams of the B Division get promoted to the A Division, and the bottom two teams of the A Division get relegated to the B Division. And so we've gotten a lot better, and we've learned that success doesn't happen overnight. It takes hard work and it takes time, and that's true for both H-Town and life.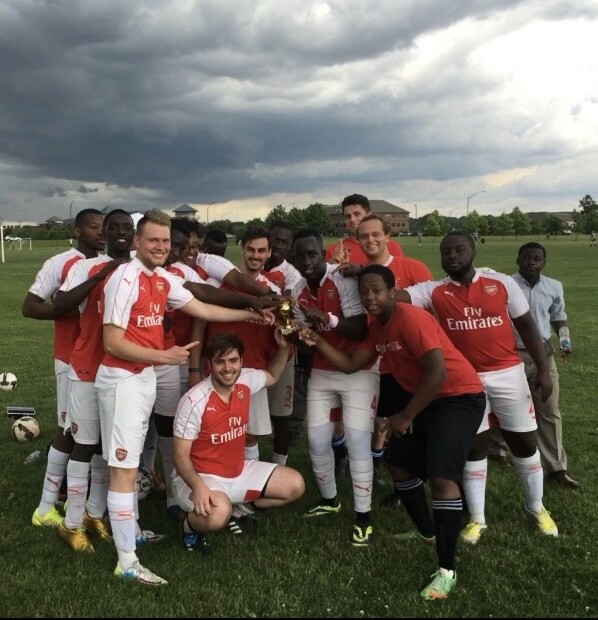 What is your dream job?
To be a college soccer coach at a Power Five school. That's NCAA, Division One. I want to help people with the knowledge I have, and I think the best way I can relate to others is through the game. It's my passion. I love soccer, and I love helping people, and coaching brings all of that together.
This isn't a goal I'm actively pursuing, as my focus right now is in the business world. I'm trying to obtain my Series 6 license, which will enable me to give professional financial advice. Things like what kind of life insurance policy to enroll in. I also have financial goals I want to meet—get an apartment, pay off student loans, things of that nature. But my dream job is to coach college soccer, and I hope one day to achieve it.
You have a pretty famous habit of collecting soccer cleats. How many pairs do you currently own?
I own about 9 pairs. Some are old. Some are pairs I bought just for the hec of it. I got a pair of New Balance cleats when I was working at Dicks Sporting Goods. A New Balance rep came to me. He said, "I know you play soccer. I'll give you a gift card. You can order any New Balance cleat you want. I want you to play in it, and give us feedback on how we can improve our product." I pretty much became a test dummy for New Balance cleats. They gave me their most expensive pair, the New Balance Furon, that retailed for around $210. New Balance was trying to make a comeback with soccer cleats to compete with elite brands like Nike and Adidas.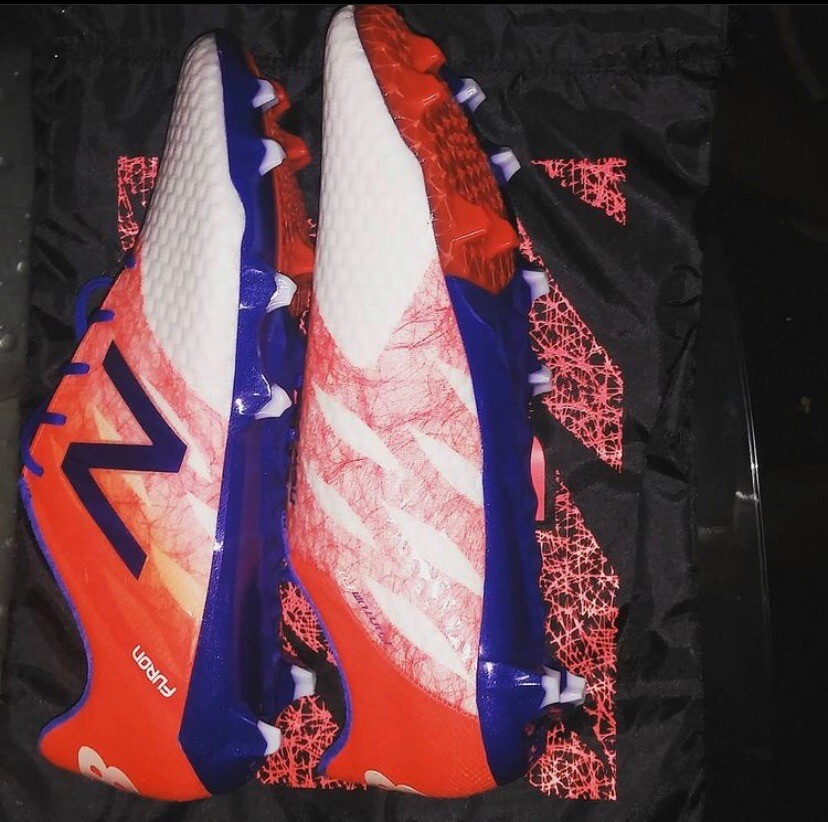 I've collected other ones just for the memory. I got the white and pink Nike Mercurial, one of the most famous cleats ever designed. These were the Euro Cup 2012 edition, worn by Ronaldo, who was one of my favorite players at the time. The damage on those was around $220 before tax. I also bought the Cristiano Ronaldo Galaxy Edition. I own both the indoor and the outdoor version.
Each cleat I own has a story. Every time I wear a cleat, it reminds me of a time and season of life.
Can you describe the feeling of getting a new pair of cleats for someone who may not understand the appeal?
You're always excited to play, but when you get a new pair of cleats, it's a whole 'nother level. Is it comfortable? How is the touch? It's like getting a fresh outfit for school. You're excited to try it on and show it off, and you know that everyone is going to comment.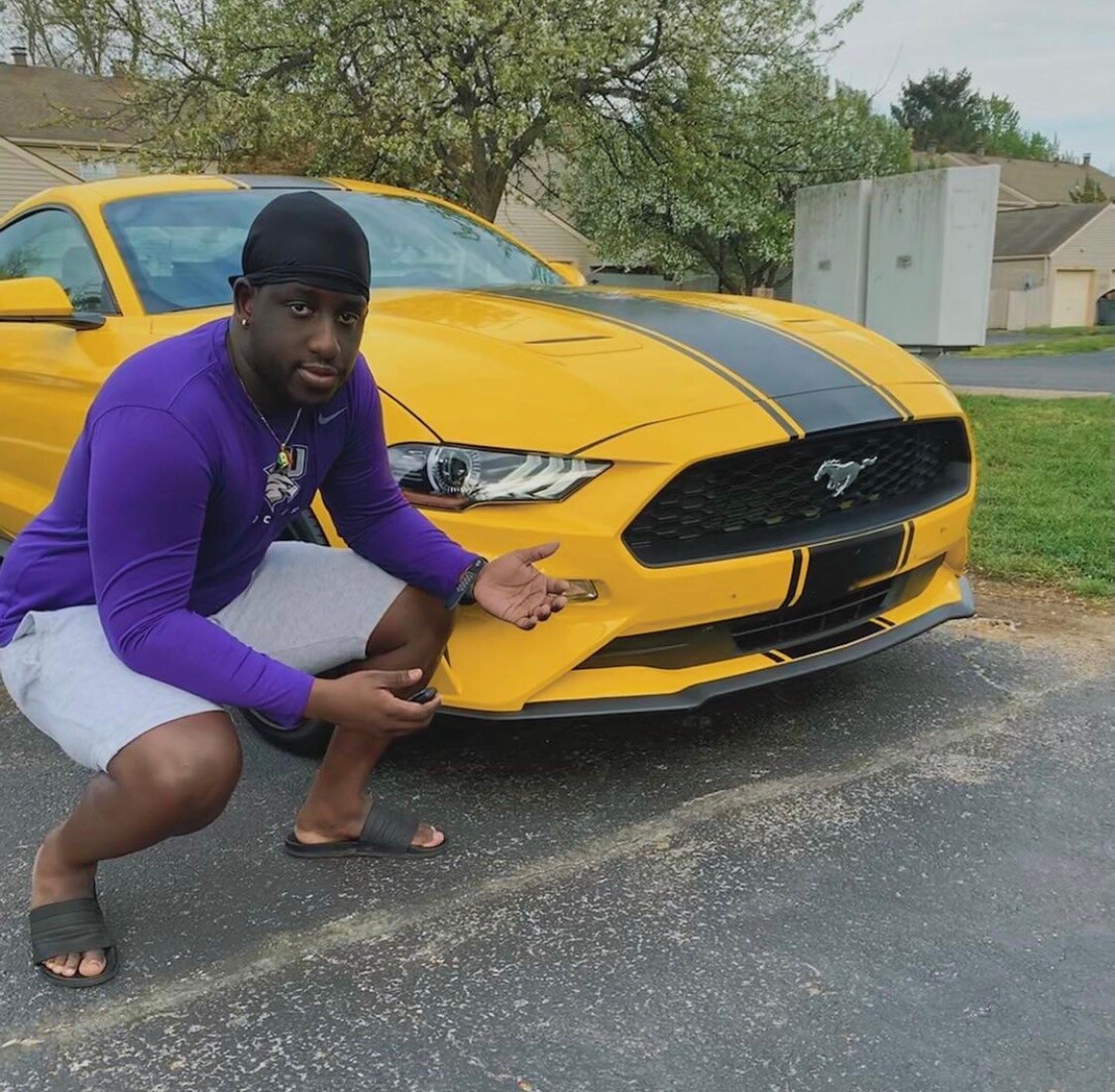 I know you used to play a lot of FIFA with your friends and teammates at CCU and compete in various tournaments. Is that something you still do?
FIFA was a phase I grew out of. I did used to compete in a lot of tournaments with H-Town and at CCU. Let me tell you a story. For CCU tournaments, you would get three random draws when selecting your team. If you went for a fourth draw, you were stuck with whatever team came up, so it was a risky choice. During one school tournament on international mode, I wasn't happy with my first three options, and I ended up getting stuck with India, literally the worst team in FIFA. Their overall was like 69, which is trash. It doesn't matter how good you are, you typically won't win with India.
I knew I was good enough to beat certain people, but not my friend and teammate Jaylen. He was the best FIFA player I have ever competed against. In the tournament, I won my first two games, and the third game was the championship. It was me against Jaylen. He had Ivory Coast, which was solid. Their overall was like 82. So I was playing against a better player with literally the worst team in the game, and the odds were against me.
The tournament was golden goal, which means the first team to score wins. All of my teammates were there, and there were about 40-50 people watching in the lobby. Everyone was rooting for me because you got to root for the underdog. The game started out really competitive, until I connected on a through ball and scored and won the tournament. The lobby went crazy. We were also competing for a $25 Canes gift card, which was nice. I played the best game of my life and it couldn't have come at a better time. Everyone called me FIFA king for the rest of the year.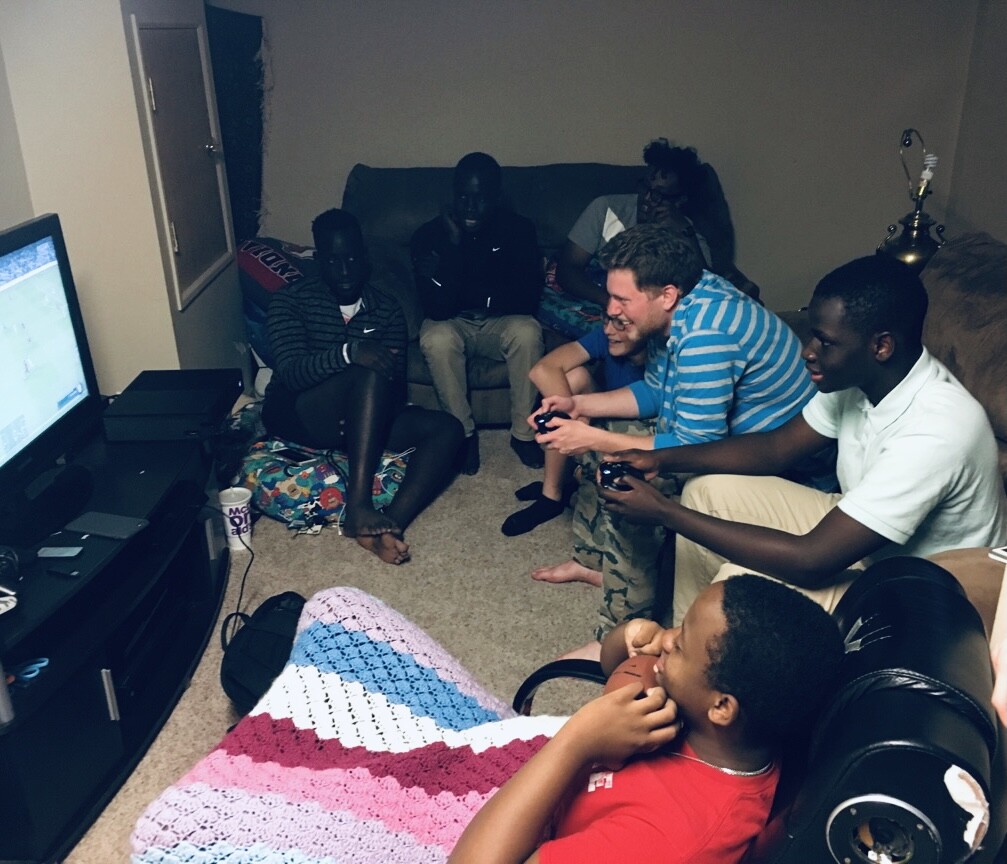 I stopped playing because of work. I work like crazy, and I'm in a committed relationship, so I don't have time to play video games.
With so many top-notch leagues around the world from La Liga to the Premier League to Serie A, and more local ones like La Liga Mx and the MLS, the menu of professional soccer can be overwhelming. Which leagues or teams do you follow the most?
The leagues I follow the most are La Liga and the English Premier League. La Liga has my favorite team, Real Madrid, and they have one of the best teams ever in Barcelona, and one of the best players ever in Messi. I also like the EPL because that's where Sadio Mané plays, the most famous player from Senegal.
These two leagues are the best in the world, and I like to watch the highest level competition. The winner of the Champions League tournament, where all the best teams around the world compete, is almost always from La Liga or the EPL. I also watch a bit of MLS and the German Bundesliga, but that's about it.
A lot of American fans are unhappy with the state of soccer in the US. The US men's national team failed to qualify for the World Cup in Russia in 2018. What do you think is the biggest thing holding the US back from dominating CONCACAF, let alone competing with world powers like Argentina, Germany, Brazil?
I'll tell you what holds the US back from competing with the rest of the world. First of all, they have a clear system in other countries. I'm talking about the Brazils and Spains and Argentinas of the world. The guys who go pro typically start playing competitively from like age 6, and work their way up the ranks. The infrastructure there is also different. There is no college soccer. And if there is, the best players don't go there. What they do have are soccer academies. From a young age, kids will go to these academies where you take regular classes like math and science, but train soccer all the time. The expectation is that many of these kids will go on to play professionally. Look at Messi, who is from Argentina. Barcelona brough him to Spain as a kid to go through their academy, and he became the best ever.
In the states, we have soccer academies, but nobody lives there. And to attend, you have to be really rich. We have a system in the US called pay to play. If you're parents aren't rich, you aren't going to academy, and if you do, it's going to be a cheaper one. That's the biggest problem. Not many people can afford to put down five or six grand so their kids can go to academy. If this system was in place in other countries, we would never have got Messi, Neymar, and Ronaldo because they all grew up dirt poor.
In the US, our top athletes play football or basketball or even baseball. At smaller schools and colleges, many people who play soccer aren't athletic to begin with. Like I said earlier, I started playing because I couldn't make it at those other sports. My friend Devin started playing to get in shape for football.
Americans also think soccer games are boring, so culture plays a role. Games sometimes only have one or two goals and can end in a tie. In high school and CCU, we always struggled to get people in the stands. Professional athletes also make way more money in these other sports, so there's an economic dimension, but the culture comes first.
Your family is originally from Senegal, where a lot of kids grow up playing the game and idolizing the likes of Sadio Mané. Why do you think soccer has such great appeal in Senegal and around the world?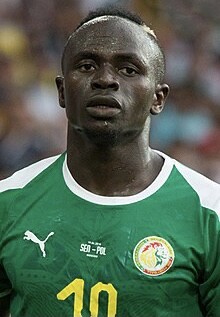 It's the simplicity of the game. You don't need pads. You don't need a hoop. You just need a ball. And oftentimes, you don't even need that. You hear stories of kids who play the game with water bottles. Soccer is really cheap and it brings people together.
Do you have a favorite footballer? What is it you like about him?
Right now it's Sadio Mané. Obviously, I'm biased. He's from Senegal, and he's one of the best players in the world. My favorite player used to be Cristiano Ronaldo, but Mané relates to me better. It's not Mané's talent because I'm not that good, but him being a guy who grew up in Senegal and continues to stay humble. You won't see him flashing cars or jewelry. There are a lot of professional soccer players who are not humble, but as you get older you realize being humble is the way to go.
This interview would be incomplete if I didn't ask you the million-dollar question. Who are you taking, Messi or Ronaldo?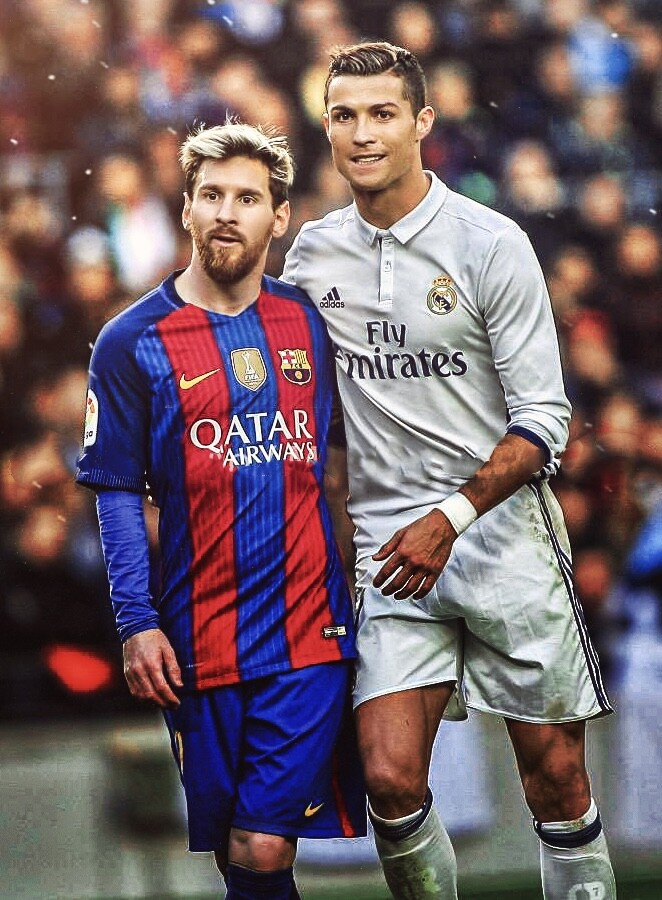 I grew up being a Ronaldo fan, and I used to argue that he is the best in the world. Now that I'm wiser and older, I realize that Messi is a better player. That said, I would prefer to have Ronaldo on my team because he is more clutch. I think he shows up in bigger games, but talent-wise, Messi is the best player I've ever seen. And he does it so effortlessly. Oftentimes, I'll be watching the game and it looks like Messi is tired or doesn't care, and he'll come out of no where and score the best goal you've ever seen.
What's next for you and H-Town?
Our current season has been postponed due to the pandemic. It's been a year and a half now since we took the field. The next season is set to start in April of this year. We have a championship game left from last year that we are still scheduled to play. If we win, we get promoted to Division A for the first time. I've started to reach out to guys that have played previously to see if they want to play again. Some people have already opted out. They are old now, have families, and don't want to risk injury. We also have to see how the pandemic plays out, how many people get vaccinated. Things right now are very much up in the air.
I give you the last word.
I'm not naturally outgoing. In high school and college, I had a reputation for being a quiet guy. At school and now work, people may think, "Ali is a really quiet guy," but H-Town knows better. H-Town will tell you I'm a vocal guy who likes to yell and hype his team up. Soccer is my getaway. It's a place for me to be me and get all of my energy out.
Soccer also kindled a lot of the relationships I now have. I probably would never have met people like you, Devin, and Jeff if it weren't for the game. Even the job I now work. After graduating college, I could not find a job anywhere. They tell you friends and networking is important. The reason I have this job at Nationwide is a friend I met through soccer. His name is Dave Blamo. So soccer has been a real blessing to my life.